Tampa Glass Replacement Experts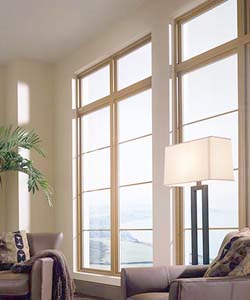 When you find yourself in need of residential glass replacement in Tampa make sure you hire someone who specializes in professional window replacement and repair to ensure the job is done correctly. We can help you replace your old drafty windows with new energy efficient windows which will save you money on your utilities.
Today, homes are being constructed with glass counterpanes, glass doors and other glass elements of varying durability and transparency. The glass that is used for the windows in your home will differ substantially from a commercial glass door. The type of glass you choose for your home will also have an affect on the energy consumption, insulation, noise level and security of your house. No matter what your glass replacement needs may be, our experts specialize in all types of glass and can provide quality services backed with professionalism.
Our Tampa Glass Replacement Services
Glass Replacement
Replacement Glass
Window Glass
Glass Repair

Glass Repairs
Glass Replacements
Safe Glass
Glass Doors

Window Glass
Window Replacement
Glass Window Repair
Glass Service
Why Tampa Should Hire Us For Glass Replacement
Our glass experts are passionate about the glass replacement work that we perform for our clients. J & J Glass Co. is a family owned and operated glass company serving Tampa and surrounding areas. We offer free estimates and same day services. With over 25 years of experience, we have earned the reputation of being a trusted and reliable Tampa glass company.
What Our Tampa Clients Are Saying About Us
J & J Glass Company is Rated: 5 / 5
based on these 2 happy customer reviews.
---
"I woke up this morning and somehow our window had been broken from the inside. I called around a few places and everyone wanted btw $175 and $195 to replace a small 11 X 33 glass window on the 1st floor of our house. Just regular, clear glass - not even a double pane or safety glass. I called J & J and they said it'd be $95 flat and they could be here in an hour. They did a great job and was able to fix it from the outside so they didn't even have to enter our house. Great service, great prices. I'd definitely recommend J&J to anyone!"
---
"I had a 4'x3' glass window break at my house last night. I googled for window glass repair in the Tampa area and J & J Glass came up first. I called and John answered the phone. He said he could be there by 2 pm. He rolled up at 1:15 pm. He is very friendly, courteous, efficient and worked in a very clean and professional manner. On top of that, he quoted me a price on the phone which was very reasonable and that's what he charged. If ever I need window repair or whole window replacement, I will definitely call J & J Glass first! Thanks, John!!!"
---
Recent Articles About Glass Replacement
If you are looking for Tampa glass replacement services then please call (813) 598-3200 or complete our online request form.