J & J Glass Company : University Glass Replacement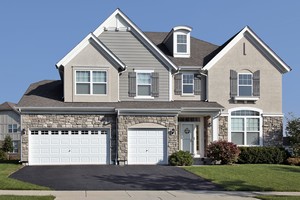 Since 1989, J&J Glass Co. has been the local leading service provider for glass replacement services. There are plenty of reasons that you may find yourself in need of glass replacement, but only one company you should call on in order to get the job completed. The impeccable reputation that we have established for ourselves is something that we take quite seriously.
We work hard each day to make sure that each of our customers is nothing short of 100% satisfied with the final outcome of the job. Not to mention, it is important to us that they be content with the personalized customer service we provide, along the way. Our job is to provide you with professional results but our goal is to do so in a manner that ensures your total gratification.
Whether your windows have been damaged or you are just ready to update and upgrade, we have got you covered. We take great pride in the work that we do, and that is evident from the results that we are able to get for our clients, each and every time. There is no reason to settle for less than the best, when it comes to the workmanship and materials invested into your residential glass replacement project.
Keep in mind, glass panes have come a long way over the years and decades. The work that we do is meant to provide you with more energy efficient windows, which will reduce your operational costs and make your household more environmentally responsible. Let us show you, firsthand, how we have earned the solid name we have.
J&J Glass Company – University Glass Repairs
Whether you realize it or not, there are plenty of good reasons to repair or replace some or all of the glass windows in your home. Some examples of why people opt to do do include:
For one thing, this will automatically increase the property value of your home. Any upgrades are going to help do this. So, you can view this project as a wise investment back into your home, and not just a frivolous expense.
Newer, high quality windows help with noise volume. This not only helps eradicate white noise outside from bleeding into your household, it prevents the noise in your home from filtering outside. This helps keep things peaceful between you and your neighbors.
Your windows impact both the interior design aesthetics and the exterior curb appeal. So, having newer glass or repaired glass offers a much cleaner aesthetic. You may not even realize just how shoddy your glass is looking, until you see how good it looks with repaired or replaced glass.
It is important to make the glass in your home as efficient as possible. The benefit of this is that it will make your home more energy-efficient. With enhanced energy-efficiency, you can expect to see a drop in your monthly energy bills. Not only that, improved energy-efficiency means that your home will also be more Eco-friendly.
To find out more about the benefits that you can expect, give us a call today to set up an appointment for your consultation.
"The Glass Paramedics" At Your Service
At J&J Glass Co. we are about more than just repairing or replacing glass. We work hard to take good care of our customers, in order to make certain that all of your service needs are met. We take great pride in the work that we do and that is evident from the results that we are able to get for each of our clients.
We are also proud of the nickname we have earned, "The Glass Paramedics." We are able to perform certain tasks and achieve certain feats, other so-called pros cannot. The bottom line is that we go above and beyond what is expected of us in order to exceed your expectations, not just meet them.
Let us provide you with the service that you need and the quality that you deserve. It is an honor for us to be able to provide service excellence for the customers we work with, for glass repairs and replacement.
If you are looking for University residential glass replacement services then please call (813) 598-3200 or complete our online request form.