Glass Repair & Window Replacement Service In Temple Terrace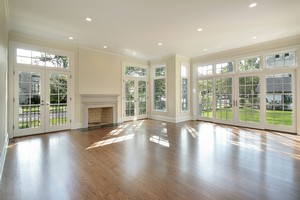 Whether you need glass repair service or window replacement service in Temple Terrace, you can count on J & J Glass Company for the best in service. We sell and install quality windows to replace your old ones. We also repair glass for windows, sliding glass doors, and fixed glass areas.
Replacement windows are an investment in your home. This is why so many are careful to choose the right brand. It's also why they choose high-performance windows over standard.
J & J Glass Company installs quality replacement windows from well-known manufacturers who really know how to make energy efficient windows. We want your replacement windows to be as durable and efficient as possible but equally as beautiful. We know how important it is to make your home look better, so we can offer suggestions on style, color, and window types.
We sell and install all types of windows whether you need something standard or top-of-the-line. Our replacement windows offer:
Value
Peace of Mind
Security
Beautiful Appearance
An Incredible Warranty
Quality Construction
Energy Efficiency
Looking For Rigorous, Weather Resistant Windows?
When the hurricane season is underway in Temple Terrace, strong, weather-resistant windows are paramount. We have high- quality replacement windows that are engineered and tested to be the barrier you need from the outdoor climate. Did you know that as much as 30% of the energy to heat and cool your home goes through the windows?
By just replacing your ten or twenty-year-old windows with standard windows made today, you will see an increase in your home's energy efficiency factor. This is why it's important to choose a company like ours who sell and install energy efficient windows in Temple Terrace.
Low E-Glass Insulated Windows
Argon Gas Filled Glass Replacement Windows
Double Strength Glass
Impact Glass
Heavy Duty Screens
State-of-the-art Balance Systems
Many With Lifetime Warranty
Glass Patio Door Repair & Replacement
Whether you have sliding glass doors or French doors leading out to your patio, this door needs to be the barrier between the outdoors and the indoors. You can call us for glass door repair or to replace the glass with stronger, more energy efficient glass. We work with tempered glass and impact glass all the time, so it's no problem to repair or replace the glass on any door. We can also completely replace your glass doors if you prefer something new. We sell and install top- quality glass doors but aren't overpriced, so give us a call today for your free estimate! Our family owned glass company would love to help you out.
Need Glass Repairs in Temple Terrace?
Glass repair or replacement is a great idea if you're on a tighter budget but you still want to save some money on your utilities and lower that energy bill. One solution would be residential glass replacement service where only the glass of your windows is upgraded to something more energy efficient. This way, you will improve the energy efficiency of the existing windows. Remember, windows and doors are the major sources of energy wastage in most homes. Just by replacing the glass with energy efficient glass, you are adding value to your home!
J & J Glass Company offers same-day glass repair service in Temple Terrace. Our customers know that when they need glass service or glass replacement in Temple Terrace, they can count on our local glass company for prompt, courteous glass repairs. We have earned a top rated reputation by providing quality products and superior customer support to all our clients.
When you hire J & J Glass Company, you will receive the most efficient service possible which is sure to meet all your glass repair needs. Our Tampa glass repair specialist will repair, install, and glaze your commercial or residential glass. Call our glass experts today to get your free quote! Our Temple Terrace glass replacement experts work personally with each customer to provide them with best possible glass service.
For expert glass repair and window replacement service in Temple Terrace, FL, please call J & J Glass Company at (813) 598-3200 or complete our online request form.