Glass Repair & Window Replacement Service In Sulphur Springs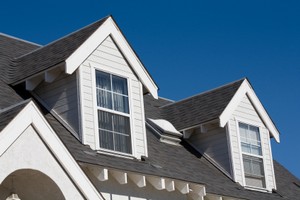 There comes a time when you need to find a Sulphur Springs window replacement contractor that can provide you with the best in products and services. You may find many listed in the Sulphur Springs area, but there is no one that stands out more from all others than J & J Glass Company. If you need quality window installation and want energy efficient windows for your home, then give us a call. We offer free estimates and competitively priced services.
When choosing a home improvement contractor, there are many things that you should look for in one. Here are some things to consider...
ExperienceJ & J Glass Company has over 25 years of experience
High-Quality Window Replacement Products
Glass Repair Service All types of residential glass
Customer Service Priority
Free, competitive estimates
Window Replacement Services
Are you tired of living in a drafty home? If you are, then you are just like others who have suffered from having older windows or windows that were poorly installed. Bad windows can be ones that are cracked around the seals or older windows that simply weren't designed to seal out all air, or newer windows that were improperly installed.
Sometimes you will want to match your current old style Wood Windows, especially if you have a historic building that you are renovating or where it's important to maintain the renovate with the same materials. But if not, we recommend that you consider vinyl windows as your first choice in window replacement.
Window Types:
Vinyl Windows
Vinyl windows offer noise reduction and security and can be storm proof. You need energy efficient windows that offer proper sealing from the outside elements here in Sulphur Springs. Call on professionals that you can trust in the community. Our techs will deliver you energy efficient windows that could last you a lifetime if properly maintained. Call us today and we will come out to discuss all the options available and measure your existing window sizes. 
Energy efficient windows will protect your furnishings. We have replacement windows which block more of the harmful UV rays from the sun. That means your furniture will not fade and you will experience much more energy efficiency from your air cooling system. Ask us about Argon gas glass Windows.
Also, condensation will not accumulate on your energy efficient windows like it will on the older style windows. There is less energy transfer from the air temperatures indoors and outdoors, which means less mold and mildew around your bottom seal.
If you live on a busy street, then you will definitely want to take advantage of newer windows. They do much to block out noises. Not too many homeowners are aware of this. Now you will be able to enjoy your favorite television show without being interrupted by barking dogs and noisy kids.
J & J Glass Company will improve the comfort level in your home just by installing replacement windows. Contact us today and schedule an appointment to have one of our representatives assess your window replacement needs for your Sulphur Springs home.
About Our Glass Repair & Window Replacement Company
At J & J Glass Company, our Sulphur Springs glass replacement experts work personally with each customer to provide them with best possible glass service. We are here to help you make the right decisions for your home and find affordable, long- lasting solutions for your glass repair or replacement needs.
When you hire J & J Glass Co., you will receive the most efficient service possible which is sure to meet all your glass repair needs. Sometimes it's all about repairing the glass in existing windows. We work on all types of glass including single glazed windows, insulated Argon filled windows, sliding glass doors, impact glass, tempered glass, and more. There's no residential glass repair or window replacement job we can't handle!

For expert glass repair and window replacement service in Sulphur Springs, FL, please call J & J Glass Company at (813) 598-3200 or complete our online request form.