Glass Repair & Window Replacement Service In Northdale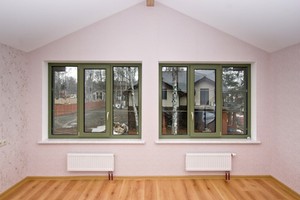 J & J Glass Company offers glass repair service for all types of window glass. We have the ability to repair cracks and breaks so you have the same beautiful windows and don't have to go through replacing the entire window. With over two decades of experience as a residential glass service company, you can rely on the skill of our repair technicians.
When it does come time for Northdale window replacements, we have the quality products and the installation skill you are looking for. There's nothing more frustrating than trying to open an old window that refuses to budge. With our window replacement service in Northdale, you have access to all types of energy efficient windows that are easy to use and add value to your home. We specialize in:
Glass Replacement
Window Replacement
Window Repairs
Tempered Glass
Impact Glass
Insulated Glass
Glass Patio Doors
Window Replacement Services
Your beautiful Northdale home already has an architectural style you love. You'll want to ensure that the replacement windows you choose will go well with your existing architecture. Our high-quality vinyl windows which we sell and install in Northdale come in a huge variety of styles and colors to match your home's architecture and color scheme.
There are vinyl window options available in faux wood designs that are beautiful and classic in style. But those aren't the only options in style you'll have. We have vinyl windows that can be painted to match your home as well. Vinyl windows are manufactured in window types such as single hung, double hung, horizontal slide, bay, bow, garden, casement, and awning -just to name a few. Let's talk about some options. You are going to love having energy efficient windows that are very easy to use and clean!
Looking For Vinyl Replacement Windows in Northdale?
Vinyl Replacement Windows from J & J Glass Company will provide you with maximum options in energy efficient replacement windows made of today's quality vinyl. If your Northdale area home is in need of remodeling or improving, vinyl replacement windows are an excellent choice! At J & J Glass Company, we make sure our high-quality vinyl windows are available for your home in color options to go with the design style and architecture of your home.
Today's vinyl windows far exceed the old vinyl windows in insulation factors for the home. Today, you can get window glass that can block nearly all the sun's harmful rays. Extremely energy efficient, this option is constructed with quality materials of outstanding durability and are better in energy efficiency than ever before.
Offering you the most in sun protection and heat transference protection, high-quality windows give you much more in energy savings than those manufactured just a few short years ago. Even standard vinyl windows made today are far superior to those manufactured just a few years ago. Ask us about our Argon gas insulated windows today! They come in quality constructed vinyl which is very durable and holds up well to our coastal climate.
Far better than your old windows, new vinyl windows also give you more security and protection from harsh weather conditions, as well as criminal activity. All you have to do to get started is call and schedule a free, no-obligation estimate. We'll go over the options with you and find out just what you need!
About Our Glass Repair Company
J & J Glass Company has been providing our clients with quality workmanship and affordable glass services since 1989. Our Northdale glass replacement experts work personally with each customer to provide them with best possible glass service. We are here to help you make the right decisions for your home to find affordable, long-lasting solutions for your glass repair or replacement needs. We offer free estimates, same day service, and competitive pricing, so call today!
For expert glass repair and window replacement service in Northdale, FL, please call J & J Glass Company at (813) 598-3200 or complete our online request form.