Glass Repair & Window Replacement Service In North Tampa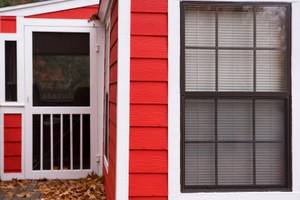 When you need glass repair or window replacement service in North Tampa, you want to be sure you get quality service and products. Your home is important to you, so who you choose to do any type of repair or window installation will matter to the quality results you seek.
As a fully licensed and insured North Tampa glass company who prides ourselves on providing expert service and quality products, you can count on being completely satisfied. We have a team of professional window installers and glass repair technicians who have served the area since 1989. We do full window replacements with anything from an inexpensive single glazed window to a vinyl insulated Argon gas-filled window.
We offer same day glass repair service in North Tampa and will schedule your appointment at your convenience. our clients know that when they need glass repair or replacement windows in North Tampa, it will be taken care of by dedicated experts. It takes time and a lot of hard work to earn a reputation as a trusted service company. We have earned this through superior service and excellent customer support. Call today to find out why so many trust us!
Residential Glass Repair
Residential Replacement Windows
Family Owned & Local
Competitively Priced
We put our customers first!
Glass Repair Services
Our North Tampa glass replacement experts can make same day repairs on-site. As a long-standing, reputable glass company in North Tampa, we can provide residential glass replacement of all types for any type of home. Our residential glass replacement and repair services include tempered glass, window glass, safety glass, window replacement, glass door replacement and fixed glass repairs.
Tempered Glass
Replacement Glass
Window Glass
Glass Repairs
Glass Replacement
Glass Doors
Window Replacement Services
Are you ready to replace the old windows in your North Tampa home? There comes a time when you just can't stand them anymore. Instead of shopping around for replacement windows and then finding an installer, don't put the cart before the horse. Instead, call J & J Glass Company for replacement window sales and installation in North Tampa. We have been serving the area for decades now, so you can count on excellent installation and the most options in windows.
Argon gas windows
Energy efficient windows
Vinyl windows
Triple pane windows
Double pane windows
Single pane windows
Safety glass doors & windows
Storm windows
Low-E glass glazed windows
Quality window frames that stop leaks
We Have Quality Vinyl Replacement Windows
Instead of dealing with old windows and thinking that one day you will replace them, the smart homeowner chooses vinyl windows because of the quality construction and affordability. J & J Glass Company offers the maximum in energy efficient vinyl windows. They are easy to care for and never need to be stained or painted. We carry standard vinyl windows too, so if your budget doesn't allow for something like Argon gas filled glass windows, we have what you are looking for.
Unlike windows constructed of all wood materials, the vinyl window won't warp in the window frame. You'll never have difficulty opening them because the track systems are exceptional and the window frame will never swell. The framing and window materials don't absorb moisture, so they don't have problems with sticking, warping, or swelling.
Old wooden windows not only warp and start to drag in the framing, they also begin to rot if the finish isn't kept well sealed. You can also have problems if the old wood windows were painted shut by previous homeowners or contractors. They can be impossible to open unless they are repaired or replaced. With our quality vinyl replacement windows, you'll have years of easy use and maintenance that adds to the overall value of your home. Call today and we'll discuss some options with you.
For expert glass repair and window replacement service in North Tampa, FL, please call J & J Glass Company at (813) 598-3200 or complete our online request form.