Land O Lakes Glass REpairs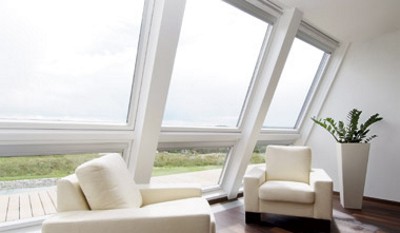 Our Land O Lakes glass replacement experts work personally with each customer to provide them with best possible glass service. We are here to help you make the right decisions for your home and find affordable, long-lasting solutions for your glass repair or replacement needs.
When you hire J & J Glass Co., you will receive the most efficient service possible which is sure to meet all your glass repair needs.
.
J & J Glass Company - Land O Lakes Glass Replacement
We offer same day glass service in Land O Lakes and will schedule your appointment when it is convenient for you. Our clients know that when they need glass service or glass repair in Land O Lakes, it will be taken care of by our dedicated experts. Our business has earned a trusted reputation by providing outstanding service and superior customer support to all of our clients.
Land O Lakes Window Replacement
We are fully licensed and insured Land O Lakes glass company who prides ourselves on providing complete customer satisfaction with our high quality window replacement services. We have a team of professional window installers which means that you will receive the highest standard of quality when it comes to our Land O Lakes glass replacement and window replacement services.
Window Replacements
Bay Windows
Energy Efficient Windows
Sunroom Windows
Window Installation
Window Repairs
Wood Windows
Home Windows
Window Replacement
Glass Replacement
Vinyl Windows
House Windows
Land O Lakes Tempered Glass
The main difference between tempered and laminated glass is in the way each is produced. Laminated glass is made by sandwiching a glass substrate (also called laminate or polyvinyl butyral) in between two additional sheets of glass, while Land O Lakes tempered glass is made by heating and cooling a large piece of glass in rapid succession. Both types of glass are heated and while hot, the large glass pieces are rolled on rollers so that it conforms to shape that fits the pattern of the windshield. Both of these methods creates a strong and durable glass that is used in automobile windows and windshields, but each has its own set of characteristics and behaviors.

Article Source: http://EzineArticles.com/6921850

Services We Provide in Land O Lakes, Florida
What Our Land O Lakes Clients Are Saying About Us
J & J Glass Co. is Rated: 3 / 3
based on these 1 happy customer reviews.
---
"I woke up this morning and somehow our window had been broken from the inside. I called around a few places and everyone wanted btw $175 and $195 to replace a small 11 X 33 glass window on the 1st floor of our house. Just regular, clear glass - not even a double pane or safety glass. I called J & J and they said it'd be $95 flat and they could be here in an hour. They did a great job and was able to fix it from the outside so they didn't even have to enter our house. Great service, great prices. I'd definitely recommend J&J to anyone!"

- Google User Land O Lakes, FL | Rated: 3 / 3
Recent Articles
If you are looking for Land O Lakes residential glass replacement services then please call (813) 598-3200 or complete our online request form.