Glass Repair & Window Replacement Service In Citrus Park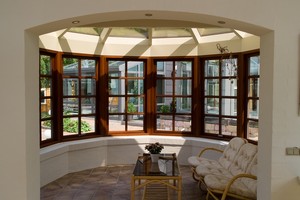 If it's time to do some upgrades for your Citrus Park home, window replacement could be just the right place to start. The windows, sliding glass doors, and fixed glass areas of your home are one of the most important features because this is where the most energy is wasted. Old windows are incredibly inefficient and can be a really hard to use eye-sore. J & J Glass Company offers window repair and window replacement service in Citrus Park.
We have been in the residential glass repair and window replacement service in Citrus Park and other areas of Florida since 1989. Our team is very familiar with all the modern glass and window types available on the market today. We also know all the construction requirements as stipulated in the building code regulations. We install your new windows right. Call today with any questions or for service. We look forward to meeting you and hopefully developing a long-term service relationship.
Tempered Glass
Insulated Glass
Broken Glass Repair
Window Replacement
Argon Glass
Safety Glass
Citrus Park Glass Repair Services
Sometimes it's just a crack or broken window glass pane which needs to be repaired. There's no sense in replacing the windows if they are still good when glass repair service is just a phone call away. It's a much more affordable option which completely restores the function and aesthetics of the window. So, the next time the mower throws a lug nut into the window or the kid down the street breaks it with a baseball, call us for glass repair!
Window Glass Replacement
When the window frames are in good condition, it can make sense to replace the window glass for energy efficiency purposes. Better glass can also reduce noise from outside, which is an added benefit. There are all types of glass you can choose to replace the old glass in your existing windows. We can install anything from single glazed window glass to vinyl insulate argon gas filled window glass. Whether you have a window with broken glass that needs repair or you want to replace all the glass for windows throughout the home, you have options with J & J Glass Company in Citrus Park.
Window Replacement Services
One of the basics of home improvement is through the installation of replacement windows. No matter how insignificant they may seem, the windows in your home are actually a major part of the home's energy efficiency and curb appeal. Old windows can make a house look gloomy or run down, while new windows can make your home look bright and open. For these reasons, installing replacement windows is a great home improvement idea that goes a long way to add value to your property.
When you replace windows, you can choose to install any type you want. This is the perfect time to upgrade the glass and window material. You will notice a major change in how comfortable and enjoyable your home is with energy efficient replacement windows. Call J & J Glass company for expert window installation. Replacing those old windows is going to really make a difference.
About Our Glass Repair Company
Our Citrus Park glass experts are passionate about the glass replacement work that we perform for our clients. J & J Glass Co. is a family owned and operated glass company serving Citrus Park and surrounding areas. We offer free estimates and same day services. With over 25 years of experience, we have earned the reputation of being a trusted and reliable glass repair and window replacement company. Our team focuses on the residential glass service industry. We offer competitive pricing for windows and replacement labor. We sell and install all the latest energy efficient windows as well as standard windows for any budget. Call today with any questions or for your free estimate!
For expert glass repair and window replacement service in Citrus Park, FL, please call J & J Glass Company at (813) 598-3200 or complete our online request form.